We place the highest priority on developing solutions that meet and exceed your needs. Based on your specifications and requirements we work with you in close and cooperative collaboration to establish a coherent and target oriented overall concept. In addition, we offer you possible alternatives and advise you with regard to the integration of useful functions.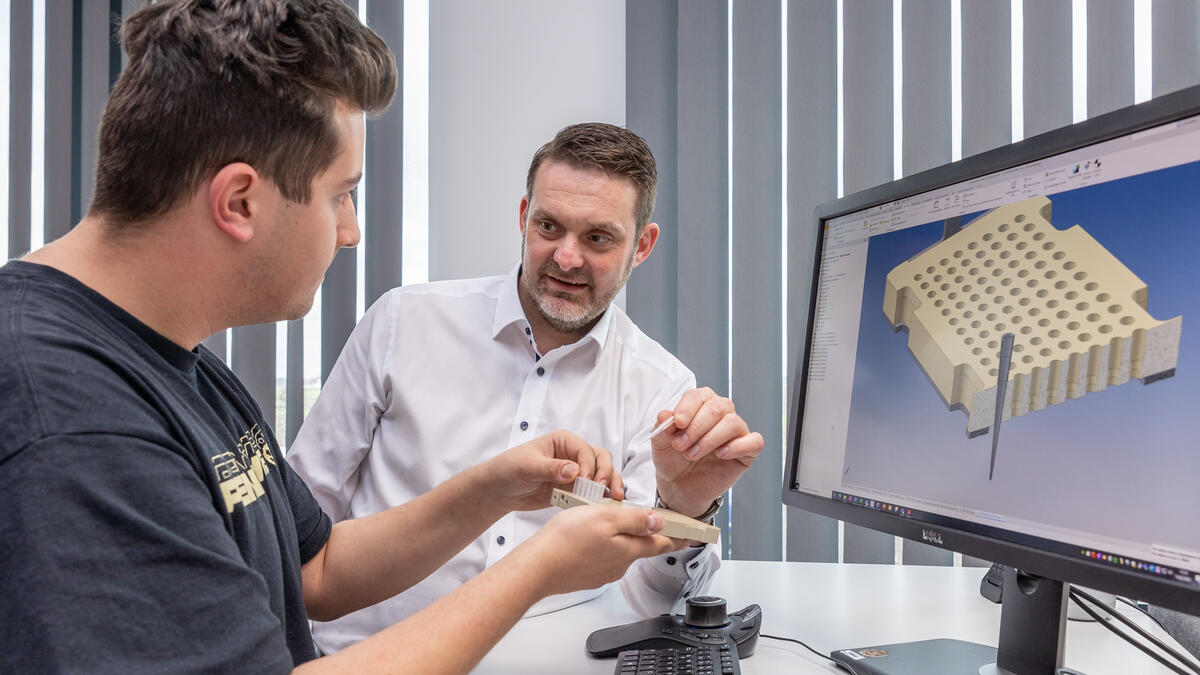 On the one hand, our systems are based on proven and modular process units or self-contained functional assemblies. This results in reduced risk and cost while shortening the manufacturing process and simplifying maintenance.
On the other hand, our automation concepts allow for customized solutions while keeping your product variants and required output in mind. With us, you don't get a canned "me too" system. By combining modules, our automation systems gain flexibility, for example with regard to individual testing and packaging requirements or optional process steps.
Our engineering team integrates your requirements in such a way that the result is an optimized production concept tailored to your needs.